India is a beautiful country and has many enticing states. One of them that you would not ever want to miss visiting is Gujarat, which is located on the western coast of the country. It is a popular tourist place, well known for its handmade crafts, wildlife sanctuaries, magnificent temples, and architectural buildings. The originality of this beautiful state can be still seen and enjoyed.
Bhuj exhibits the rich tradition, culture, and handicrafts of the state. Tourists can enjoy sightseeing some historical monuments, which has been dated back to the 17th century. The market or bazaar is filled with colorful, ethnically designed, and exclusively handmade crafts. Some of them are so tempting that you would not want to let go the chance of buying them. Darbargadh and SharadbaghPalaces here are worth visiting.
Rann of Kutch:
Rann of Kutch or most passionately known as the white desert is the largest salt desert in the world. It measures around 16,000 square kilometers, and the interesting thing is that it is underwater during the monsoon season. The best time to enjoy the scenic beauty of this place is during full moon nights.
Authorities here arrange many cultural programs that are performed by the local folks. In addition, you certainly cannot miss the moonlight Rann Safari, which is nothing less than a magic. For information about your trip planning, you can visit the website of www.uniktour.com/fr/voyage-inde.
Beaches:
If you are one of those, who love to spend quality time on beach then Gujarat is a place to be. You can book your stay in one of the beautiful and relaxing beach resorts and spend your time visiting some of the interesting shore temples that are located here. Gujarat has one of the largest coastlines, and has natural beauty all around.
Some of the interesting beaches that you would surely enjoy to visit are –
Mandvi beach , which is located in Kutch
Somnath beach, in Somnath
Beaches in and around Jamnagar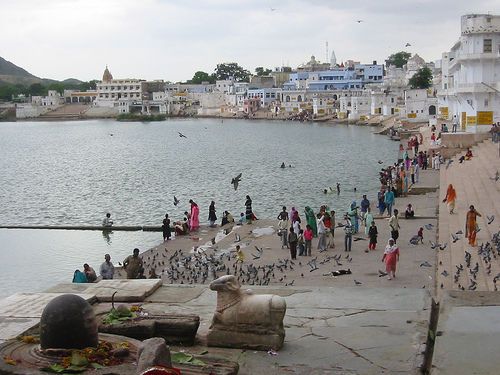 Wildlife lovers would certainly want to visit the GirNational Park, which is known to be one of the best and top parks of the country. This place is quite famous for the Asiatic lion, and if you are lucky, you can see one. Besides lion, you can also view some of the rare species of birds and animals. The best time to visit this place is between the months of March and May. The safari is open throughout the day for the tourists. In addition, you can plan your visit during the months of December and March.
Ahmadabad:
This is the capital city of the State, and is famous because of Mahatma Gandhi. You can view many buildings that are constructed in the Islamic style. There are lots of places that are worth visiting here like the Sabarmati Ashram, Adalej step well, shaking minarets, Hathee Singh Jain temple, and many others. In order to enjoy the view, you can plan your trip properly, so that you do not miss any sightseeing opportunities.
Conclusion:
Gujarat has all the reasons to attract tourists from different parts of the globe. It is known for its natural beauty and historical importance.
Author's Bio: This blog post has been written by Nelson. He is working in travel agency who offers tailor made travel packages to suit your budget and requirements. You could visit their website www.uniktour.com and compose your own trip.